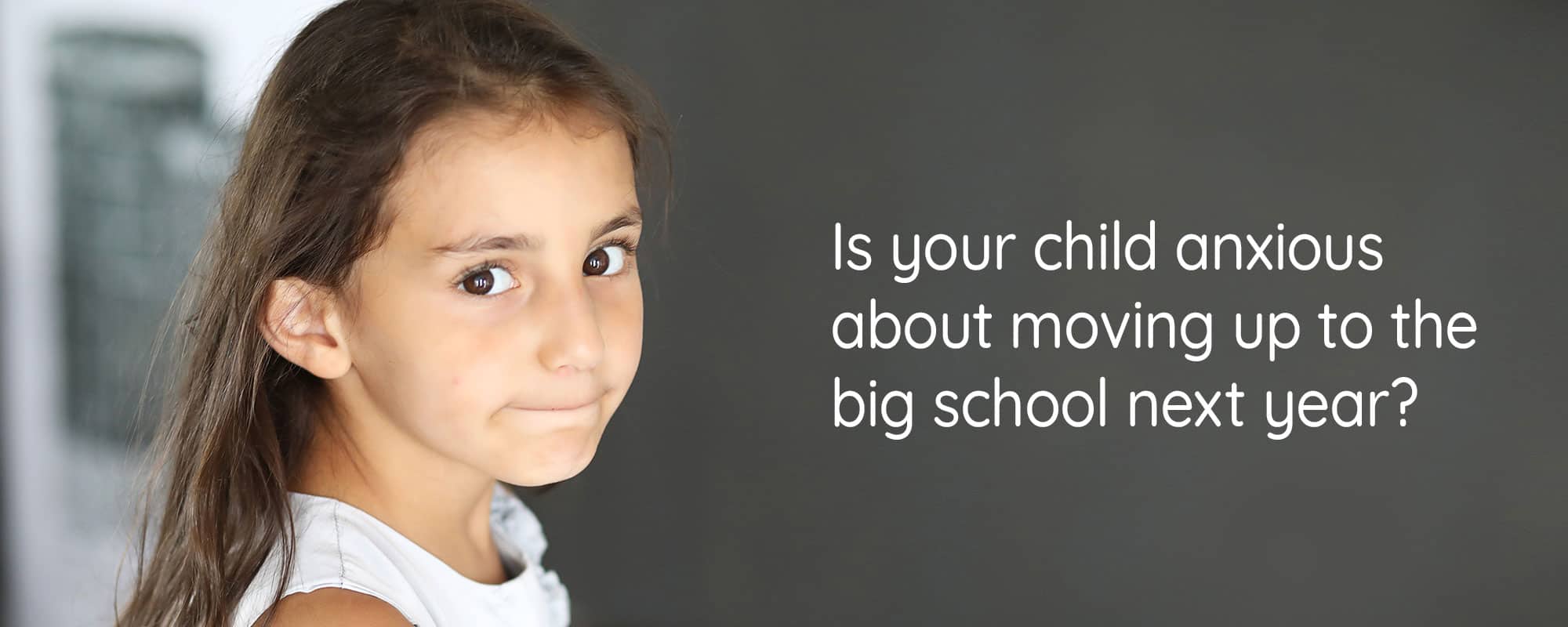 TMS School Transition Support Program for Year 4 and Year 6 students
This new program is specifically designed around the challenges of moving from a small school environment into a larger school.
Our program is delivered across 8 x one-on-one sessions, customised for two main age groups:
• Year 4 transitioning to Year 5
• Year 6 transitioning to Year 7
Transitions in life can often be a stressful experience. When kids are moving from their well known school environment into a much bigger (scarier) school, they can feel anxious and concerned with how they will cope.
The TMS School Transition Program has been specifically designed to equip kids with the skills and confidence to not only survive this period, but thrive.
During the one-on-one sessions, we help them find a way to deal with the challenges thrown at them and the feelings they may find difficult to control.
They learn important skills that they will continue to use for the rest of their life.
Some of the concepts we explore include:
Learning to live in the "now" to feel more relaxed and comfortable

Nothing comes into your body or mind unless you open the door (and how to shut it)

How to set up protective boundaries for words and actions that come at you

Why it is always best to ask for help from people you trust and respect

How improving your posture can give you more confidence in your daily life

Breathing techniques to maintain your calm at times of stress

How to embed meditation as a daily practice

Techniques for goal setting and self-motivation
We like to involve parents/guardians
TMS is a strong advocator of the role of parents/guardians in raising their kids, rather than their peers.
Peers/friends/other groups will always tell their mates what they want to hear. There is no accountability for any results that come from giving advice.
Coach James Clark is available for a 10 minute chat with a parent/guardian each week for a brief report and check in.
The Program runs from now to 31 January 2022
You choose the dates that best suit your schedule.
DETAILS IN BRIEF
The TMS School Transition Support Program comprises 8 x individual sessions with your child.
After registration you will be sent an email with the link to our online scheduler where you choose the dates for 8 sessions. These can be altered later in the scheduler (if needed).
There will be homework to complete between sessions, so if you wish to book 2 sessions in the same week, they will need to be at least 48 hours apart.
Cost per student is $990 for the 8 week program.
Frequently Asked Questions
Meet James Clark
My passion for over 20 years has been coaching and mentoring kids and elite athletes to build their confidence and self belief.
Working across different cultures and age groups, I have found the one constant we all have is an internal confidence switch. However, few of us have learned how to flick that switch, stand tall and be the person we know we can be.
I created The Mental Switch to teach new learnings around how the mind and body works together, combined with ancient eastern philosophies around our internal wellbeing and spiritual connections.
With a huge love for sports of all kinds, I am fortunate to live in beautiful Brisbane with my wife L and our four wonderful children.